We may earn money or products from the companies mentioned in this post. Please click my disclosure policy to learn more.
Saving money is always a good thing, and this is especially true for taking a trip to Disney World. Everyone knows that a trip to Disney is ridiculously expensive.
This post takes a look at how you can use discounted Disney gift cards to bring down the overall cost of your Disney vacation. ​
Honestly, there are ways to get Disney gift card deals which get pretty convoluted. I want to highlight a few of the more straightforward options (Updated February 20, 2023).
Disney Gift Cards vs. Discounted Disney Gift Cards
Let's start off with the basics: taking a look at what a Disney gift card entails compared to a discounted Disney gift card.
What is a Disney Gift Card?
Disney gift cards are pretty much exactly what you think they are, little plastic cards that hold money to be spent on Disney products. Once Disney gift cards are purchased and activated there are no fees and they never expire.
Disney gift cards can be used to pay for just about anything owned by Disney. Here's a list of places to use your Disney gift cards:
Disney World Resort
Disneyland Resort
All International Disney Parks
Disney Cruise Line
Adventures by Disney
Within any of the Disney owned and operated entities you can use those gift cards on the following things:
Room Balance
Vacation Packages
Park Tickets and Annual Passes
Restaurants and Snacks
Tables In Wonderland Dining Discount Card
Merchandise
Disney Vacation Club Dues
I think you can begin to see just how useful having Disney gift cards can be.
What is a Discounted Disney Gift Card?
The actual definition of a discounted Disney gift card is pretty easy. It is simply a Disney gift card that is purchased in such a way that the cost of the card is less than the face value of the card. For example, a $100 Disney gift card which actually costs $95.
Unfortunately, actually buying discounted Disney gift cards is a bit of an art form and can take some effort. The amount of effort you are willing to put in is really up to you.
There are some very straightforward ways to easily save 5% off each gift card you buy.
While 5% isn't the greatest discount in the world, when you take it off of a few thousand dollars it adds up. For example, let's say you buy $3000 worth of Disney gift cards at a 5% discount. With little to no effort you just saved $150.
But what if you can make that discount even greater? That's what this post is about.
Discounted Disney Gift Card Standards
There are a few basic standards to consider when embarking on your discounted Disney gift card journey. Because not all "savings" are created equal.
I will say that getting huge discounts on Disney Gift Cards is getting harder and harder. The loop holes have been closing over the past few years.
It's still very easy to get 5% off, but the higher discounts are becoming more of a challenge.
Anything Less Than 5% Savings is NOT a Good Deal (Unless You Have No Other Options)
Like I mentioned above, getting a 5% minimum discount is actually pretty darn easy. It takes no extra thinking, planning, or jumping through hoops. If you are bending over backwards for a 3% discount, it's really just not worth the effort.
Ideally, we want the discount to be even greater, but this is the minimum threshold.
However, if you don't have any other option and you can easily get 3-4% off because you have a Sam's Club or a BJ membership, then just go for it. It's still better than paying full price.
Stacking Deals Gives the Greatest Results
This is the beginning of where everything starts to get more complicated but the savings become even greater.
There are a few different techniques which involve combining deals with credit card cash back rewards or other shopping rewards. This doesn't take the money off the up front purchase price.
Instead, you get the discount on the back end in the form of statement credits or direct deposit.
More on that below!
Best Uses of Discounted Disney Gift Cards
As I mentioned above, you can use Disney gift cards to pay for any aspect of your Disney vacation. However, there are some pieces of the vacation you *might* be able to find cheaper in other ways than using discounted Disney gift cards.
Two examples are park tickets and resort.
Some of this simply depends on how much of a savings you are able to manage on your discounted gift cards. If you average 5-6%, odds are you can find a greater discount at places like Undercover Tourist.
However, if your savings is closer to 10%, the game might change.
Always do the math first to see which avenue gives you the greatest deal.
But there are some great uses of discounted Disney gift cards regardless of how much of a discount you bought them at. Any purchases made during your trip when you are a captive audience fall under that heading.
Any dining
Merchandise
Dining plan
Disney Cruise Lines
Adventures by Disney
Disney Vacation Club dues
Stacking Deals for Better Discounted Disney Gift Cards
One more very important thing before we get down to business. I mentioned this briefly a moment ago, but stacking deals is a very in depth and often complicated part of buying discounted Disney gift cards.
I do want to remind you: if this is more than you are willing to do, you can still buy your Disney gift cards at a discount. If this part isn't for you, skip it and start reading the next section.
If you are interested in how to increase your savings, read on!
Credit Card Cash Back Rewards
I think we are all familiar by now with the idea that you can use credit cards to earn rewards. This might be through travel points, cash back, gift cards, etc.
Clearly, if you use a credit card that earns rewards of any sort to buy your Disney gift cards, you get extra savings. Most cards will earn rewards in the range of 1-2%. Which is fine, really. But we'll also highlight a couple that COULD get you up to 5% cashback.
A very important thing to note: please don't use any sort of credit card hack unless you pay your monthly balance in full. If you are paying interest on your Disney gift card purchases, you're now actually spending more than the gift card cost you in the first place.
Capital One Venture Card – 2%
I do this on the regular with my Capital One Venture card which gives me 2% back on every purchase I make. I then use the rewards to pay for travel, usually to Disney! You can book hotels and airfare directly through their portal.
Or you can use the purchase eraser after your trip to get credits for travel purchases. I usually do this to cover Disney expenses after the fact.
Really, this is my go to card for travel rewards as most only give 1% rewards or you have to pay a ridiculously high annual fee. The Venture card does have an annual fee, but it's $95 a year, and I earn way more rewards than that in a year (and sometimes the fee is waived for the first year).
If you want to check out this card, use my Capital One referral link. There's usually a 60,000 mile sign on bonus when you reach spending requirements ($3000 in the first 3 months).
That equals $600 in rewards, just for signing up and using it for a few months, plus the 2% back on your $3000 in purchases. Win-win!
That'll take a nice chunk of change off of your Disney trip and then give you an easy extra 2% rewards on other discounted Disney gift cards you buy, which of course gives you even more money to put towards paying off your Disney balance.
Discover Card Cash Back – 1-5%
Discover Card offers 1% cash back on all purchases but offers 5% cash back on a rotating quarterly basis. This picture shows an example of the reward categories for 2022.
If any of the categories listed sell Disney gift cards, you can now get an additional 5% off your purchase. This opens up options for you at grocery stores or Target for an easy 5% discount in the form of earning cash back.
Depending on the reward categories for the year, your opportunity for savings can become even greater. In 2018 there were 2 different quarters that gave you a 5% cash back reward on purchase made at Wholesale Clubs like BJs and Sam's Club.
This was HUGE for discounted Disney gift cards. And yes, it showed up again in 2020 (and 2021).
As an added bonus, Discover will match all of your 5% cash back earnings in the first 12 months of spending. That means if you use your Discover It card to buy your Disney gift cards during that 12 month period you actually save 10% on those cards. Score!
If you sign up for Discover Card using my referral link then we both can earn a $50 statement credit for some extra Disney savings.
Chase Freedom 1-5%
The Chase Freedom card is another very popular cash back card. Just like Discover, Chase Freedom offers a rotating quarterly schedule of offers that allows you to get 5% cash back on your purchases.
In previous years, the bonus quarters for Chase Freedom cardholders are gas stations, grocery stores, home improvement stores, and PayPal. These options open up grocery stores and home improvement stores as discounted gift card options.
Chase Freedom has also been known to offer their quarterly discount at wholesale stores as well.
Cash Back Portals
This little section is more a discussion on how to get a little more savings towards your Disney vacation as opposed to stacking for gift cards, but sometimes these options will also give you cash back towards your gift card purchases.
Dosh
Dosh is a cash back app on your phone (or desktop) that allows you to get cash back on day to day purchases. You simply link your credit cards to the app and presto you get the discount at qualifying stores when you use that credit card.
If you sign up through my Dosh referral link you get a whopping $1 sign on bonus. I can't even lie, this is lame. This does seem to change regularly, so check to see if it happens to be better. I've seen it go up to $10 even.
Honestly, with Dosh, I just attached my credit cards to it and forget about it. Every so often I go back into it and find out that I earned cash back from purchases at stores I was going to make anyway.
I then earmark that money for my vacation savings fund, which then gets turned into discounted Disney gift cards. It's a bit of a round about strategy, but it still works.
Rakuten
Rakuten is another cashback service that allows you to earn cashback on any purchases you make from participating stores. I've been using Rakuten just in general for years. It's my favorite cashback shopping program.
With Rakuten, you can either go to the store website directly through the app, or on my laptop I have an extension that notifies me what stores offer cashback, how much, and lets me activate from there.
Once you activate the cashback you simply shop like normal. A few times a year they send you a check for your earnings for that time period. I have a check for $114 in the mail as we speak. That money will go directly into my vacation savings account, which will then go towards buying discounted Disney gift cards.
So, it's a roundabout way, but I'll take whatever extra money I can get.
If you want to sign up for Rakuten, you can use my Rakuten referral link and we'll both get a bonus. They sometimes change the amount, but right now, if you sign up through my referral link and use Rakuten on a $30 or more purchase, we'll both get a $30 referral reward added to our accounts. Score!
Buying Discounted Disney Gift Cards
On to the main attraction! Let's get down to the business of figuring out the most straightforward ways to get your Disney gift card deals.
Target Disney Gift Cards
Discount: 5%
Buying Disney gift cards at Target is probably the easiest way to get discounted Disney gift cards. Target offers a 5% discount on purchases made when you use the Target REDcard.
And while the discount doesn't apply if you buy Target gift cards, IT DOES apply to Disney gift cards.
What I like about the Target REDcard is they offer both a credit card and a debit card option. If you are someone who doesn't like having a lot of credit cards then the REDcard debit card is a safe way for you to get the benefits without the dangers of a credit card.
Seriously, discounted Disney gift cards aside, if you do a lot of shopping at Target you should sign up for the REDcard. I'm not even sure how much money I've saved over the years, but it's probably well into the 4 digit realm now.
For every $50 Disney gift card you buy you are actually charged $47.50. Again, that number doesn't look all that impressive. But remember our example above? If you bought $3000 in Disney gift cards and paid $2850, it starts to look much better.
Using Target Gift Cards to Buy Disney Gift Cards
This used to be one of the greatest hacks for buying discounted Disney gift cards. However, Target no longer allows you to buy Disney gift cards using a Target gift card.
They finally caught on to us! I'm really bummed about this because I was able to easily save 10% on Disney gift cards this way.
Target Savings Example
Let's take a look at a simulated example of the easiest way to get the discounted disney gift cards: Target. Let's say my family of 4 wants to add the standard Disney Dining Plan to our 7 night trip (you know, back in the day when they actually let you buy the Disney Dining Plan…).
Dining Plan (3 adults, 1 child): $254.45/night
Dining Plan Cost for 7 night vacation total: $1781.15
Total Cost-5% savings: $1692.09 (Total savings of $89.06)
I don't know about you, but if I could save almost $90 by simply purchasing Disney gift cards with my Target REDcard, it's a bit of a no brainer.​
BJs Disney Gift Cards
Discount: 3-9%
Wholesale clubs are another popular place to buy discounted Disney gift cards. BJs is a very popular option among them. They used to have a $10 online membership, but they stopped offering that.
Now, the membership costs $55 a year. So make sure you factor that into the equation. You would automatically have to buy A LOT of Disney gift cards to first cover the $55 fee. If you already have a BJ's membership that you use anyway, then score! Or in my case, if your mom does, like mine. Thanks, Mom!
BJs offers Disney gift cards in a number of denominations, including $25, $50, $100, $150 (3x$50), and $500. Typically, these max out at a 4% discount with the $100 and $500 gift cards as your best options.
So, if you have no access to Target but do have a BJs membership, at least 4% is better than nothing. And if you have even a basic credit card rewards program, you should get 1-2% back on top of that.
If you have a cash back credit card like Discover or Chase Freedom and they offer the 5% discount for one quarter, that is when you stock up. That equals a 9% discount, which is nothing to sneeze at!
In addition, there are times that BJs randomly offers promotions on gift cards that gives them a greater discount. This extra discount usually happens in the fall and into the holiday season.
For example, in the past, the $100 Disney gift cards were 8% off bringing the price down to $92.
Plus Chase Freedom had 5% off if you paid with your card via PayPal, bringing the discount up to 13%.
As you can see, it is during these opportunities that you really get the biggest bang for your buck. But you need to really be on your game and pay attention to when these sales happen. And let's face it, some of it is dumb luck.
But if you do happen to catch these opportunities, this is when you stock up.
BJ's Savings Example
Let's say I put in the work and had dumb luck in my favor and stocked up when I could get a 13% discount. Here's what that would look like on our Disney Dining Plan example.
Dining Plan (3 adults, 1 child): $254.45/night
Dining Plan Cost for 7 night vacation total: $1781.15
Total Cost-13% savings: $1549.60 (Total savings of $231.55)
Now we're talking! But again, this option requires several other factors to fall into place. If it doesn't, your max savings here will be more like 4%.
Sam's Club Disney Gift Cards
Discount: 3-10%
Sam's Club is another wholesale store that is popular for buying discounted Disney gift cards. The prices are a worse deal than BJ's, with most coming in around 3% online.
However, I will say that I've noticed my local Sam's Club offers a slightly cheaper price on the $150 pack in store than is offered online. If possible, check to see if this is true for you as well.
This slight discount knocks my instant savings up a bit more.
The Sam's Club discount can be improved upon with either a rotating credit card cash back bonus or with using Dosh (sometimes). If you have 5% cash back through Discover or Chase Freedom that is a great addition.
The Dosh cash back offer changes periodically but works both in store and online. Sometimes the discount is only on opening a Sam's Club membership. And sometimes, there's no offer at all.
The biggest drawback for Sam's Club is the cost of a membership. Sam's charges $50 for a one year membership.
If you already use Sam's regularly regardless than this isn't an issue. But again, paying for a $50 membership fee for a store you aren't going to use regularly doesn't make sense. You're better off going with an easy 5% off with the Target RedCard.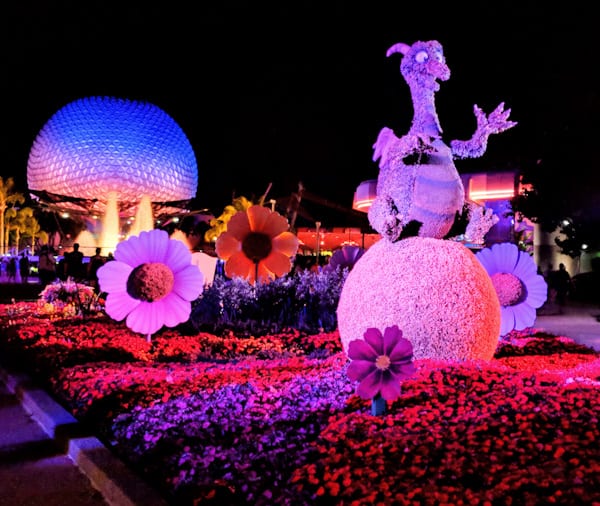 Other Places to Find Disney Gift Card Deals
The options listed here are the most popular choices, but they are the tip of the iceberg. Opportunities do exist to get discounted Disney gift cards at other locations.
Ask for Disney Gift Cards as Gifts
Seriously, if you have a trip to Disney planned this is an obvious response to the question, "what would you like for your birthday/Christmas/any other holiday?" Because you can't beat a 100% discount.
Grocery Stores
Grocery stores have become a great place to get a wide variety of gift cards. Each grocery store has its own reward options when you buy gift cards so look into what your local store offers.
The Kroger line of supermarkets is well known to offer 4x gas points as rewards on gift card purchases during promotions. My local ShopRite has offered deals that give me a $10 off coupon for buying $50 in gift cards.
When it's Disney's turn in that promotion you better believe I buy one. That's a 20% savings.
In addition, if you have the Discover Card, at least once a year you'll earn 5% cashback on all grocery store purchases. During that window you can buy Disney Gift Cards and earn that 5% cashback discount.
Best Buy
This is another option that happens sporadically. Every so often, if you go online, Best Buy has an option to buy a $50 Disney gift card for $45. That's 10% savings.
However, this deal isn't offered very often, and when it is, you can only buy 1. So it's not like you can truly stock up. People have learned some ways to be able to buy more than 1, but then we're talking maybe 2 or 3.
But if you see this deal, certainly give it a go and see how many you can get.
Home Improvement Stores
Lowe's and Home Depot also stock gift cards these days.
If you have a rewards card that gives a bonus for home improvement stores this could be a good option for you.
Office Supply Stores
Ditto for office supply stores such as Staples. I have the Chase Ink card which gives 5% cash back on any purchases made at office supply stores. This gives me another option other than Target for an easy 5% off.
In addition to this, Chase Offers occasionally offers an increased discount at purchases made at Staples. I currently have an offer for 20% off. You better believe I plan on buying Disney gift cards with that!
Using Discounted Disney Gift Cards During Your Trip
There are a couple of different ways you can use your discounted Disney gift cards during your trip. The easiest way is to use the gift cards directly at the point of sale. Simply hand over your gift card to the Cast Member and they take care of the rest.
The other option is to pay your room balance off at your resort with the gift card.
Unfortunately, there is currently no way to attach a Disney gift card to your MagicBand. If you are a Disney resort guest you can opt to charge everything to your MagicBand first, then pay down the balance with a gift card at the front desk of your resort.
However, timing is key. Disney will charge your room balance to the credit card on file the night before check out or every 5 days, whichever comes first.
It's easiest if you make sure to pay down your balance with your gift cards before the charge goes through.
I use the discounted Disney gift cards to pay down the balance every couple of days. But if you forget, a Cast Member can easily take the charge off your card and use the gift cards instead. It just takes a little more work and time.
Combining Disney Gift Cards
Instead of hauling around a stack of gift cards in small denominations, it's a good idea to consolidate them all on the Disney gift card website.
This website allows you to combine your gift cards onto 5 cards, each totaling $1000. This enables you to store up to $5000 on 5 cards instead of having 100 different gift cards in your suitcase.
I highly recommend that you mark the 5 gift cards with the money on them clearly with permanent marker matching the labels you give them on the website (i.e. Dining, November Trip, Resort, etc.) and put them in a safe place.
This helps you make sure you have the right cards when you need to use them.
I always keep the empty cards that I have already transferred, but that's more due to my own paranoia than anything else.
When I leave for Disney I take one extra empty card with me along with the cards with the money on them. This is the back up in case I lose one of the cards with my money on it.
If that should happen, I simply need to go on to the Disney gift card website and transfer the entire balance of the lost card onto the empty card.​
Final Thoughts
Finding Disney gift card deals to pay for a Disney vacation isn't for everyone, and that's OK! If you do decide to use some of these strategies just stick with whichever ones feel most comfortable to you.
I tend to use a combination of these strategies to grab Disney gift cards here and there. I'm VERY opportunistic when it comes to collecting my Disney gift cards. When I see a good deal I scoop it up.
On average I used to end up with savings between 10-15% for each trip. Unfortunately, this has declined in recent years with the tightening up of loopholes and the decline of offers.
In part this number is due to the fact that I ask for Disney gift cards as gifts. That will clearly bring my overall savings up considerably. But I also use wholesale club stacked deals as much as I can. It is possible to hit these numbers, but it's definitely work.
But lately, I've been lazy and have gone for the straight and easy 5% off at Target. In fact, I just did this the other day to pay for Disney park tickets for an upcoming trip.
Sure, there are quite a few people who've taken this whole idea next level. But if you are content with an easy 5% discount from using your Target REDcard to buy gift cards, then stick with that. From my point of view, any savings is better than no savings at all.
Your Thoughts
Have you found other ways to get your discounted Disney gift cards? If so, let us know what tricks you have used in the comments below!
Don't forget to follow The Disney Journey on Pinterest and Facebook to stay up to date with all the latest news and updates.