We may earn money or products from the companies mentioned in this post. Please click my disclosure policy to learn more.
It's pretty obvious once you start doing some research into going to Disney World that most people will start planning their trip well in advance. This can be intimidating and overwhelming for those who just don't plan their lives that far ahead. So what does planning a last minute Disney trip look like? ​
The vast majority of my trips are planned out well in advance, typically as long as a year (or more) in advance. That gives you a long time to enjoy the planning process.
But that doesn't mean you can't plan a last minute Disney trip. You absolutely can and will have a great time. The shortest time frame I've worked with was 79 days prior to the trip. However, the planning timeline can be adopted to work with any last minute Disney vacation, even a few days in advance.
6 Steps to Plan a Last Minute Disney Trip
There are some definitive steps you need to take when planning a last minute Disney trip. In most cases you want to follow these steps in this order.
The type of trip you plan to take also determines some of these steps. If you plan to visit any of the parks during your last minute trip to Disney World, you'll want to follow these steps in order, and to the letter.
If you're planning more of a resort only Disney trip, you can skip this whole post. Simply book your resort and figure out your transportation!
Check Park Pass Availability
Book your Resort
Purchase Park Tickets
Book all Park Passes
Book Disney Dining Reservations
Schedule Disney Magical Express (only for trips until January 1, 2022)
1. Check Park Pass Avaiability
Even though you're not doing anything with this information, this is an essential first step for a last minute Disney vacation in 2021 (and potentially 2022).
Ever since reopening Disney has controlled park capacity through a new Park Pass reservation system. Definitely check out my entire guide to the Park Pass system to get more details, but here's the gyst.
In order to enter any Disney park, you need a valid park ticket as well as a Park Pass reservation. Without the park pass reservation, your park ticket is essentially useless.
Because of this, Park Pass availability if your major limiting factor in planning a last minute Disney trip. If there's no availability then you can't get into a park.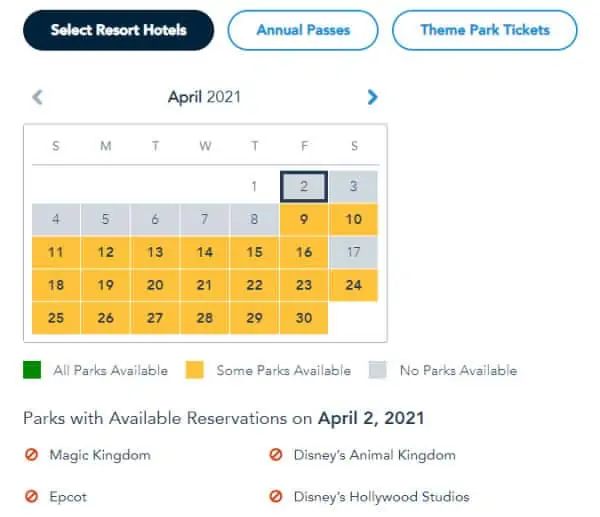 If you take a look at this example, you can see what I mean. For most of the month of April, there is limited park availability. On some days, there actually no park pass availability.
When you go to plan your last minute Disney vacation, if the calendar looks like this, you might need to rethink your plan.
There's a possibility that more Park Passes could be released or become available, but there's no guarantee.
So, take a gander at the Disney Park Pass availability tool before you do anything else. This allows you to choose the official dates of your trip.
2. Book Your Resort
Now that you have a basic idea of the dates you want to go, and have confirmed Park Pass availability, where will you sleep? It's time to book your resort! ​
Finding the Right Resort
I go over the various pros and cons to Disney World on-site vs off-site resorts in a separate post, so I won't go over all of that here, but review that in order to help make that decision first.
In general, my recommendation is to go with a Disney Resort whenever possible for a more inclusive experience. However, there are some caveats to consider when planning a last minute Disney trip.
The first and most obvious one is just availability. There is almost always some sort of availability for a Disney resort, even at the last minute. But clearly your choices might be limited. This is the main situation where I would recommend looking at a hotel outside of Disney.
The other factor to consider is whether you qualify for a room discount when you go to book. There are typically room discounts most times of the year. However, some of the them have "book by" dates. If you've passed that time and can't get a discount, look into resorts outside of Disney.
I chafe at the thought of paying rack rates on a Disney resort. Over $150 a night for a value resort during the cheapest times of the year seems excessive.
Last Minute Disney Resort Availability
The rooms which are available will vary widely depending on what time of year you try to plan your last minute Disney trip. Another huge factor right now is the fact that not all of the Disney resorts have reopened since the pandemic. This of course impacts overall room availability.
However, while writing this post, I looked at Disney resort availability later this month. I was able to find a selection of rooms, but they'll cost you.
Most of the rooms available are at moderates and deluxe resorts. The cheapest room I could find for the end of April is at Art of Animation for $243 a night. Granted, April is a busy month in general so that's not surprising.
Now, if you are trying to book a last minute trip during Christmas, Spring Break, or any other time of year that is notoriously busy, you will likely have much less success in finding openings at a Disney Resort.
Before you give up, look at the off-site offerings as an off-site stay at Disney World is better than no stay at Disney World.
3. Purchase Disney Park Tickets
Once your dates are officially picked and your resort is booked, it's time to turn your attention to choosing your park days and buying park tickets.
Depending on the length of your trip you need to decide a few things:
How many park days do you want?
Will you need Park Hoppers?
Do you have time for any rest days?
Which park do you want to be on which day?
The answers to these questions will guide towards the right tickets choices for your family.
How Many Park Days
Clearly, this is directly related to the length of your trip. Whenever possible, I highly recommend having 4 separate days to spend at the parks. This isn't always possible, but I view it as the minimum number for an ideal trip.
That doesn't mean I've never taken trips with fewer park days. I most certainly have. Those trips just tend to be faster paced as we try to cram as much in as possible.
A shorter trip might also necessitate trying to do a park on your arrival or departure day, just to try to squeeze in as much as you can. Remember to take that into consideration when determining your park days.
Will You Need Park Hopper Tickets?
Park Hopper tickets are ALWAYS more expensive than 1 park per day tickets. However, if your last minute Disney trip is a short one, I tend to view them as necessary.
For example, if you only have 2 or 3 days and want to try to get a taste of all 4 parks, the only way you can do that is with Park Hoppers.
Park hopping has changed slightly since the parks reopened. In fact, park hopping wasn't even allowed for several months. But as of January 1, 2021, park hopping is again an option.
However, the park hopping rules have changed, so make sure you look over the new park hopping rules before you decide whether it's something you want to pay extra for.
Do You Have Time for Rest Days?
If you have more than 4 full days at Disney World, I highly recommend taking a rest day, otherwise known as a non-park day.
Not only does this give you a chance to relax a little more, but it allows you to explore all that Disney has to offer outside of the parks. Considering my post of things to do outside of Disney World is 75 ideas strong, clearly there's a lot to do.
As a bonus, some of the non-park activities are even free!
Last Minute Disney Tickets
The good news here is you can buy tickets as late as the day you roll up to Disney World. However, I wouldn't recommend that you wait that late.
In terms of savings, if you are on a time crunch, my recommendation is to buy your tickets from Undercover Tourist, not direct from Disney. Undercover Tourist provides you with the same exact tickets with a slightly smaller price tag. Because saving money on anything involving Disney is a good thing.
If you have a little bit of extra time before you need to buy your tickets, consider buying discounted Disney gift cards. Then you can use them to save money when buying your tickets direct from Disney.
Because of park passes, don't delay buying your tickets too long. You don't want to risk all of the park passes getting taken in the meantime.
In my comprehensive post on Disney park tickets you can find all the information you need to know about your ticket choices, as well as the best saving options.
4. Reserve Your Disney Park Passes
As soon as you have your park tickets purchased and linked to My Disney Experience (and your Disney resort reservation too, if applicable), it's time to reserve your Disney park passes.
Which Park Do You Want to be at On Each Day?
This step has direct influence on the park passes you select.
To determine which parks to visit on which day, take a look at a number of factors. Crowd calendars are always a helpful tool to give you an idea of estimated crowds at each park. Some parks are more crowded than others on certain days.
Also, look at the operating hours for each of the parks. This could really be a deciding factor if you need to squeeze one of the parks in on arrival or departure day.
And of course, cross reference with the park pass availability calendar to confirm what parks are available on the day you want to be there.
Once you know where you want to be, book your park passes immediately. Do not pass go, do not collect $200. You seriously need to book them ASAP.
5. Book Disney Dining Reservations
Just because the Disney Advanced Dining Reservation window opens up 60 days before check-in, don't assume that there is no availability. If you haven't done so already, make sure you know all the ins and outs of the Disney dining reservation system.
The Disney dining reservation system is fluid, as people are constantly canceling and modifying reservations to suit their needs. You might be unable to get the most popular restaurants. However, you should have many different options.​
If there are certain restaurants that you know you want to eat at, book those right away. Remember, you can always book a reservation and then modify or cancel it down the road with no penalty, as long as you cancel it 24 hours in advance.
I often do this as I'm trying to figure out exactly what we want to do. I might nab a reservation that isn't exactly what I want, just so we have it. Then I will change things around from there once we make some final decisions.​
What If I Don't Get the Reservations I Want?
Don't worry if you don't get all the dining reservations you want. There are a couple of websites that have dining reservation finders that can come in handy.
I have used Touring Plans Dining Reservation finder with success. However, you need to have a subscription with them to use the service.
The other option is to use the Mouse Dining reservation alert system. This is a free service if you have less than 6 alerts you want to create. You are also limited to email alerts only with the free service. If you want text alerts it costs $9 a month.
Both of these programs simply do the searching for you if you have a reservation you can't get or want a better time. They will notify you when they find what you are looking for and you zip on over and book it. It's still first come, first serve so you need to move fast, but this has definitely helped us out.​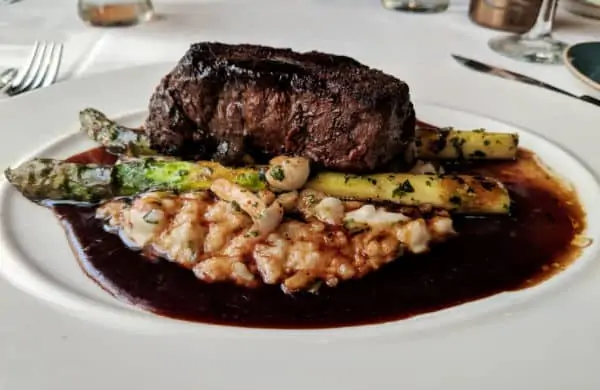 A major factor to keep in mind with booking Disney dining reservations late in the game is to be flexible. You might have to eat an early or late meal, but if you can be flexible it is possible. Again, you can always just grab what you can and then hope to modify it later.
But go in knowing that if the only way you can go to that restaurant is to have a less than ideal mealtime, you are happy just to be there.
6. Schedule Disney's Magical Express
If you plan to fly into Orlando International Airport (MCO) Disney's Magical Express is a great (and free!) option to get to your Disney Resort. However, the service stops running as of January 1, 2022.
Check out my full post on Disney's Magical Express to learn all the nuts and bolts of the service.
Most people assume that Disney's Magical Express can't be used if you book a last minute trip, but this simply isn't true. As long as you have a Disney resort reservation, you can technically show up at the airport with your MagicBand or My Disney Experience and still get on the Magical Express.
Though I advise you to simply call Disney's Magical Express and schedule it just to make things easier. The number is 866-599-0951. You can also simply fill out the Magical Express reservation form online.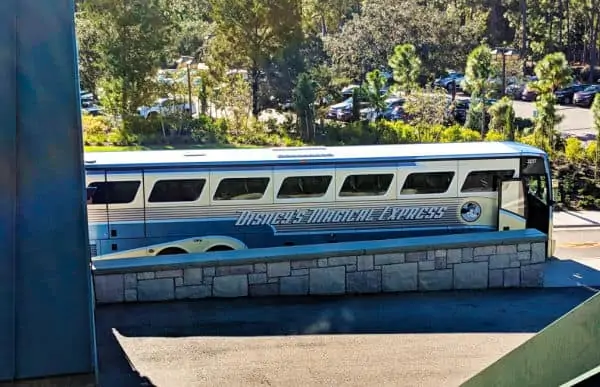 Currently, anyone taking Magical Express is required to pick up their own checked luggage. They used to do that for you but no longer offer that service.
If You Didn't Schedule Magical Express Ahead of Time…
In this situation you simply need to be able to prove you have a Disney resort reservation with the Cast Members at the Magical Express Check-In.
If you have your MagicBands, a quick scan of those will provide all the information you need. The other option is to show them your My Disney Experience account with your linked resort reservation.
Last Minute Disney Trip Tips
There are a few tips you can follow to help make planning a last minute Disney vacation a little easier.
You will not have as much time to fully immerse yourself in the planning process, and that's OK. If you follow the steps above and keep these tips in mind, you will be good to go.
Be Flexible
Out of all the tips I mention today, this is probably the most important of them all. Flexibility is key in any Disney vacation, but is especially important with last minute trips to Disney World.
When you have a shorter timeline for planning, you need to make sacrifices in what you want to accomplish. Make that list of things you want to do and absolutely shoot for the stars.
If you are unable to get your top choices of dining reservations, then just keep going down the list. ​You will still have awesome experiences with plan B.
Remember, this trip is what you make of it. While it might not be your ideal vision, it's still awesome that you get to spend time at Disney World.
Keep the positive attitude necessary to have a great trip. I just know you will go out there and make some great memories.​
Create a List of Priorities
When you have a shorter time to plan, creating a list of priorities becomes more important. You may or may not be able to get the resort that you want, or maybe Park passes aren't available exactly how you want them.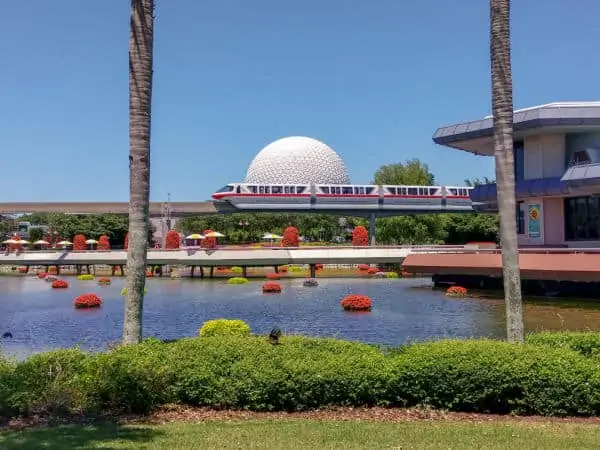 At this point you can then determine how else you can accomplish those goals. If you can't get a room at the resort you really want, consider resort hopping there just to check it out.
Prioritizing attractions becomes important now that there are no FastPasses. Have a good strategy for the rides you absolutely want to get on.
The bottom line is: if you know what your priorities are, you can shape your days to make them happen in some way.
Be Persistant
This goes along with a lot of what I just mentioned above.
Use the dining alerts when necessary to get those reservations. Walk right up to a restaurant and see if they have any same day openings. Because this does happen.
Consider a Split Resort Stay
If you are having a hard time finding full availability at any one resort, see if you can book a split stay. A split stay is when you stay at 2 (or more) different resorts during your trip.
I've done this before and found it to be a pretty easy process. Bell services will even take care of transferring your luggage from one Disney resort to another.
A split stay is also a great way to experience more than one resort during the course of one trip. In the event of a last minute trip, a split stay can open up date options during an otherwise busy time.
Go With the Flow and Have Fun!
This advice applies to everyone on a Disney vacation, but I think holds more weight with last minute Disney World trips.
Remember, your attitude and general state of mind play a huge role in how much you enjoy your vacation. Even without getting to experience everything on your priority list, as long as you have a positive attitude, the vacation will be amazing.
You are at Disney World! If you open yourself to it, the magic will find you.
Final Thoughts on a Last Minute Disney Trip
Trust me when I tell you, a last minute trip to Disney World can be just as much fun as one planned a year in advance. One of the major benefits is you don't have to wait too long for the real fun to begin!
Just remember to go into the situation with as much flexibility as possible. The more flexible your mindset is, the more fun you'll have. Aside from the park pass issue, I think planning a last minute Disney vacation is actually easier now than it used to be.
There's no fierce competition for FastPasses, for one thing. You can go to the park knowing you have as good a chance as anyone else to get on all of the rides.
So go forth and plan that last minute trip to Disney World!
Sharing is caring my friends
Your Thoughts
What have your successes been with planning a last minute Disney trip? I would love to hear about them in the comments below.
Don't forget to follow The Disney Journey on Pinterest and Facebook to stay up to date with all the latest news and updates.