We may earn money or products from the companies mentioned in this post. Please click my disclosure policy to learn more.
No matter your financial status, everyone should want to save money. Whether your trip to Disney is once in a lifetime, or you are trying to keep costs low to afford a second trip, it's always a good idea to save money at Disney World.
However, saving money at Disney is easier said than done. It does take some effort, but it's possible to layer a number of different strategies in order to go to Disney on a budget. One of the first things you should do is bookmark my page dedicated to Disney World discounts. That post is designed to keep everyone updated on the latest discount offerings on tickets and rooms.
13 Ways to Save Money at Disney World
The tricks to save money at Disney World I have listed below are in no particular order. They are not one size fits all, and some of these might not work for your family. But using a combination of these tips can lead to some decent savings.
First though, make sure you get an idea of what a Disney vacation typically costs to begin with. That will give you a starting point in what to expect. From there you can get an idea of which of these money saving Disney tips will work for you. I also have this great Disney cost calculator you can you to help you figure it all out!
The best ways to save money at Disney World are the ones that are doable for you. If the thought of hunting down the deepest discount on Disney gift cards stresses you out, don't do it. But check out this list of how to save money at Disney World and see which ideas work for you.
So, I say there are 12 tips here, but really there are way more than that. I didn't count all the subheadings under many of the sections. So really, there's more than 12 tips here!
1. Go During the Off-Season
So, this might be easier said than done in terms of crowds, but there are definitely times of year when the resort and ticket prices are lower. A lot goes into determining the best time of year to go to Disney World, but seasonal cost is definitely one factor.
If possible, choose to go during the cheaper times of the year. In general, park tickets are cheaper during January, February, end of August, and early September. Likewise, resort costs can also be at their lowest during those times.
While it might not seem like a huge savings at the outset, do the math. Price out park tickets and hotel prices during the different times of the year you want to go.
2. Never Pay Full Price for Hotels
One of the ways to save money at Disney World is to never pay full price for your hotel stay. There are several options for saving money on hotels during your Disney vacation. Some of these tips come with their own pros and cons so make sure you fully research them. Where you choose to stay has a big impact on not only the price tag, but the overall experience as well.
Stay Off-Site
Aside from camping at Disney's Fort Wilderness Resort, staying off of Disney property gives you the cheapest accomodations by far. Orlando is fairly bursting with hotel and condo rental options. You can get much more space for a fraction of the price.
However, there are some definite cons to staying off-site. Make sure you read through my entire post comparing the benefits of off-site vs. on-site Disney hotels before you make your choice.
A compromise is to stay at a Disney Good Neighbor resort. These resorts typically cost less than Disney resorts but come with most of the same benefits.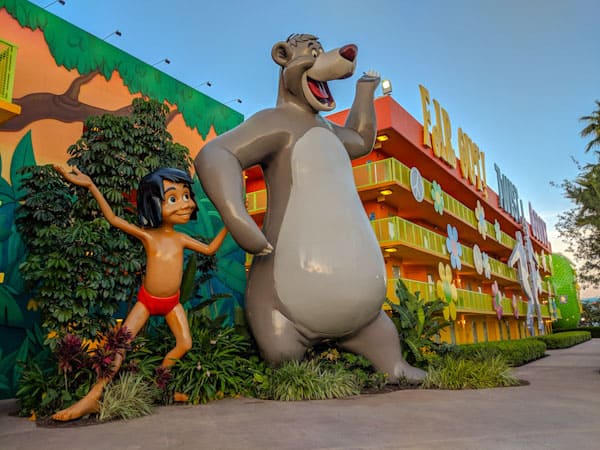 Never Pay Rack Rate at Disney Resorts
This is pretty much a golden rule. The rack rates that Disney charges on their rooms is completely ridiculous. Especially considering they offer room discounts during most of the year. These discounts might not be huge, but they are there so why not take advantage of them?
You know that Disney discount page I mentioned above? That is where I post all of the updated room discounts.
There are some instances where getting a room discount might not be possible:
Booking a last minute trip
Going during the busiest times of year
In these cases, you may be better off staying at a Good Neighbor resort.
Tip: Even if a room discount is released after you book your room, you can still apply it to your reservation. Simply call Disney and a Cast Member can help you.
Stay at a Disney Value Resort
If you know you absolutely want to stay on Disney property but are on a tight budget, then the Disney Value resorts are your answer. They are the cheapest of all the Disney resorts. Of course, they also get the smallest discounts, but the overall cheaper price makes up for that.
Aren't sure what the differences are between the Disney resort categories? Luckily I wrote a whole guide about the different Disney resort categories.
Rent Disney Vacation Club Points
What if you want to stay at a better resort but don't want to pay the crazy rack rate prices? Renting Disney Vacation Club points is a very popular way to achieve this. In the end you pay a fraction of what you would pay directly to Disney out of pocket.
Let's take a look at how this would works. You decide you want to stay at Boardwalk Resort because of its killer location. You price out both a standard hotel room and a deluxe villa. But you nearly faint when you realize how much it will cost to stay one week.
6 nights in a Boardwalk Deluxe Studio, Standard View = $3204
6 nights in a Boardwalk Garden View Hotel Room = $3306
Now, let's see what happens if you rent Disney Vacation Club points. That same 6 night trip will require 68 points for the dates I chose at random. DVC point rental companies, such as Dave's DVC Rentals, currently charge $19/point for some resorts and $20/point for premium resorts. Since Boardwalk is a premium resort, the cost for your trip is:
6 nights in a Boardwalk Deluxe Studio, Standard View with rented points = $1360
If we do a little math you can see just how big of a savings that is:
$3204-$1360 = $1844 in savings by renting DVC points
Perhaps now you begin to see what I mean. There are some quirks to renting DVC points, and many people are afraid of it. However it's a perfectly safe way to save a huge chunk of change.
In fact, at $1360 you can stay at a Deluxe Resort with better amenities and location for less than you can stay at a Moderate Resort.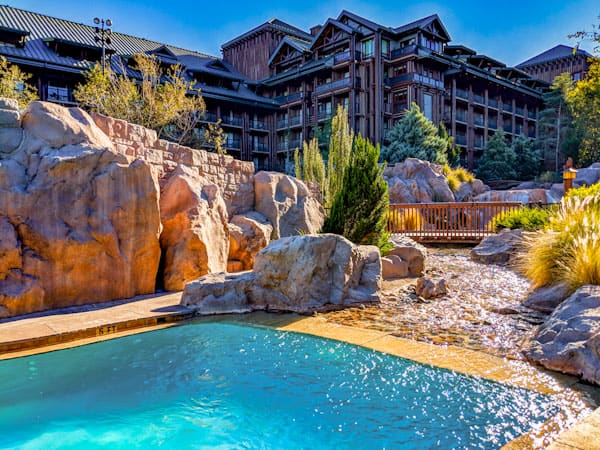 3. Show Disney Park Ticket Smarts
Disney park tickets are a very large chunk of any Disney vacation budget. And while you'll never find a way to save a ton of money on them, you can use these tricks to save money on Disney park tickets.
Buy Discounted Disney Park Tickets
The most expensive park tickets around come directly from Disney. Going on their website and ordering directly from them guarantees paying the highest price. Unless you use discounted Disney gift cards to pay, but more on that below.
By purchasing your Disney park tickets from a discount seller, you can save a decent amount off the rack rate. However, you must use judgement in choosing the company you buy from. There are scam companies out there. And NEVER buy tickets from Ebay or Craigslist.
Undercover Tourist is the recommended discount ticket seller of The Disney Journey. Depending on the type of ticket, time of year, etc., you can save anywhere from $35 to $75 off of the rack rate per ticket. That can add up for a family of four (or more)!
For all the information you could possibly need about Disney park tickets, make sure you read my Disney ticket guide.
Just Say No to Park Hoppers
Listen, I'll be the first one to admit that I love Park Hoppers. I enjoy the freedom it gives me to adjust my plans if necessary. However, Park Hoppers aren't actually necessary to a successful Disney vacation.
What is a Park Hopper, you ask? A Park Hopper ticket does exactly what the name suggests. It allows you to "hop" from one park to another on the same date. This is different from the base ticket which only allows you to visit one park a day.
Upgrading a park ticket to a Park Hopper ticket will add $60-$80 per ticket. That's a significant chunk of change! If you are a family of 4 choosing a 4 day park ticket, you are looking at an extra $320. That money could certainly be used elsewhere.
4. Price Out an Annual Pass
Along the lines of buying discounted Disney park tickets, getting an Annual Pass might not seem like a good idea at first. Especially when you take a gander at the price. Annual Passes are expensive! However, there are some circumstances where it might be more cost effective.
More than One Trip in a Year
If you plan to go to Disney twice in one year, definitely do the math. The cost of two separate multi-day tickets is not cheap. In general, if you plan to spend around 10-11 days in the parks within a 366 day time frame, it might be cheaper.
Of course, this will depend on a lot of factors, such as the cost of the pass you want and the time of year you are going. Certain times of year cost A LOT more than others. So always double check.
I recently bought Annual Passes for myself and the kids because we are taking two trips this coming year (I CANNOT wait to surprise my daughter with her birthday trip!). After pricing out the tickets for two separate trips, it just made sense. Part of why it made sense was for the additional savings you get…
Taking Advantage of Annual Pass Discounts
An Annual Pass for the Disney parks comes with several discounts which might help tip the scales of savings. For example, you can get a 10% discount as most of the Table Service restaurants. You also get a 20% discount on merchandise. Also, very importantly, the resort room discounts are always higher for Annual Passholders than the normal discounts.
And if you plan on having a car at Disney World, Annual Passholders are able to park for free. Disney charges $25 a day to park at the theme parks. If you have 4 parks days during your trip you've already saved $100.
Annual Passholders are also eligible for other discounts around the Disney World Resort, such as discounts on tours and parties such as Mickey's Very Merry Christmas Party.
Annual Passholders also get the Memory Maker photo package for FREE!
Consider Buying Just ONE Annual Pass
This tip gets a special box to highlight its importance. Sometimes, the math works out that simply having one person in your party with an Annual Pass saves money at Disney World. If you plan to pay for dining out of pocket, stay at a Disney resort, want the Memory Maker, plan to take a tour, need to park at the theme parks, plan to buy souvenirs, etc., do some serious math.
As long as the person with the Annual Pass is with the rest of the group, the discounts can be applied to your whole party. So even if you only have one trip to Disney planned, this money saving Disney hack might be well worth it.
5. Use Discounted Disney Gift Cards
This tip for doing Disney on a dime is one of my favorites. I do not take a single trip to Disney World without using discounted Disney gift cards. In fact, I love it so much, I have an entire post dedicated to explaining in depth how you too can save money at Disney World with discounted Disney gift cards.
The short of it is, you can pay for just about anything at Disney World using Disney gift cards. From your resort, to tickets, to food, to souvenirs, Disney gift cards are taken everywhere. What if you could get your Disney gift cards at a discount? That allows you to save money on your trip overall.
Without even working hard, you can use the Target RedCard to buy Disney gift cards at a 5% discount.
5% savings on a $5000 trip equals $250 in savings
With a little more effort, you can potentially save in the area of 8-10% on Disney gift cards. Let's split the difference and go with 9% savings.
9% savings on a $5000 trip equals $450 in savings
Last time I was really lucky and ended up averaging 15% on the Disney gift cards I bought. That worked out to a huge savings on my dining.
I don't know about you, but I'll take any savings I can get. So make sure you carefully read through my post all about discounted Disney gift cards so you can save money at Disney World too.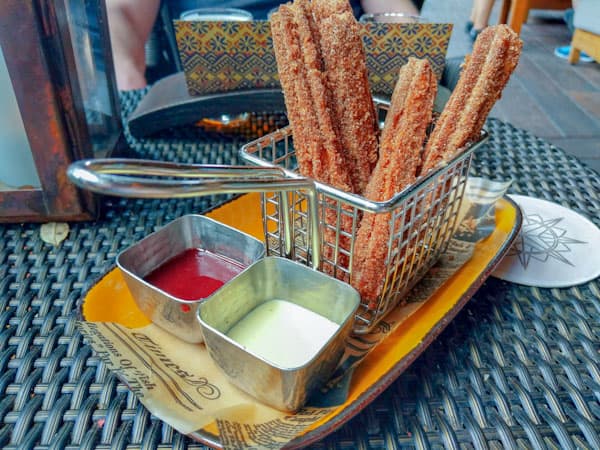 6. Save Money on Food at Disney
Really, there are MANY ways in which you can save money on food at Disney World. In fact, I wrote an entire post on Disney dining on a budget. So head on over there for all of the details, but I will highlight some of them here.
Don't buy the Disney Dining Plan – don't get me wrong, I love the convenience of the dining plan. But it certainly won't save you money
Bring refillable water bottles – did you know you can fill up water bottles at all quick service restaurants for free?
Eat breakfast in your hotel room
Bring snacks or even meals into the parks – coolers are allowed!
Lunch is sometimes cheaper than dinner at Table Service restaurants
Don't order sodas – they are insanely overpriced
I have successfully eaten for $35 a day at Disney World without feeling deprived of food. You don't necessarily have to be as strict as I was with that, but you can set a daily budget and stick with it.
7. Pre-Buy as Much as You Can
This is a pretty common technique used to save money on the souvenirs and trinkets most people like to buy. The fact of the matter is, you can buy very similar items for much cheaper on Amazon.
For example, if your daughter dreams of wearing a princess dress at Magic Kingdom, take a look at what you can find on Amazon. There are many companies which make beautiful dresses that clearly evoke the idea of the Disney princesses. And often these dresses are half the price of what you would spend at Disney. Sometimes the savings are even more.
Look at this beautiful Anna dress, complete with accessories! And there are many more where this came from on Amazon.
I thought you might also enjoy reading about:
8. Use Credit Card Rewards to the Max
This particular tip is definitely not for everyone. If you already have credit card debt or bad credit history, just feel free to skip this entire section.
However, if you are someone who always pays off your monthly credit balances and never pays interest, you will get the most mileage out of these tips. Because if you are paying a ridiculous amount of interest, you aren't actually saving anything.
Using travel rewards to cover the cost of even part of your travel is a big deal. Depending on the card, you can use your rewards to cover airfare, hotel stays, Disney vacation packages and more.
Capital One Venture Rewards Card
The Capital One Venture Rewards Card is my go to card for general travel rewards. Over the years I've been able to accrue thousands of dollars in rewards that went straight to covering various vacation expenses, for Disney and beyond.
There is an annual fee of $95, which is no small thing, but the fee is waived for the first year. This allows you to apply for the card to earn the 50,000 mile sign on bonus and then cancel it before the year is up. Yes, you get the equivalent of $500 in travel rewards if you spend $3000 in the first 3 months.
Aside from that, you earn 2% rewards on everything you spend. This is a better rate of return than most other cards.
With your rewards you can either book hotel or flights directly through Capital One's rewards portal, or you can use the purchase eraser. This gives you a credit to your account to remove travel expenses.
If you plan to apply for the Capital One Venture Rewards card, please you my Capital One referral link. Then we can both celebrate by using our points at Disney!
Disney Visa Card
Of course, Disney has their own rewards credit card. There are actually two versions of the Disney Visa Rewards card. The first is the Disney Premier Visa card. This card has a $49 annual fee and allows you to earn 2% rewards on purchases made at gas stations, grocery stores, restaurants, and most Disney locations.
The second card is simply called the Disney Visa card. This one has no annual fee and earns 1% rewards on all purchases.
Frankly, it's not the best in terms of travel rewards. However, it's the sign on bonus that everyone wants. What I recommend is to sign up for the card with no annual fee, the Disney Visa Card. Normally, the sign on bonus for the Disney Visa Rewards card is a whopping $50. However, if you sign up through this link right here, you can earn a $200 statement credit after you spend $500 in the first three months.
Additional Bonuses for the Disney Visa Card
Once you get your reward, there are other cards which are better in terms of earning (see Capital One Venture card above). Therefore, I don't recommend you use this as your main earner. However, the Disney Visa card has rewards that are relevant to a Disney vacation. Here are a sampling of added bonuses for Disney Visa Cardholders:
Redeem your rewards directly on your Disney vacation package/resort
0% APR for 6 months on balances for Disney vacation packages and Disney Vacation Club
Save 10% on merchandise purchases over $50 at Disney parks
Save 10% on select dining locations at Disney parks
Exclusive character meet and greets
Because of these added bonuses, having the no annual fee card is definitely worth it, just not as your primary rewards card.
Again, if you want the extra large sign on bonus, make sure you use this referral link.
Southwest Card
Southwest is my favorite airline to take whenever possible. Unfortunately for me, Southwest pulled out of all of my local airports! But I have driven 2.5 hours to the next closest airport because I am able to fly free with my Southwest Rapid Rewards card points.
There are a number of different card options for Southwest, but I will highlight two of them:
Plus Card: $69 annual fee, 3000 anniversary points, 1% per dollar on all purchases
Premium Card: $99 annual fee, 6000 anniversary points, 1% per dollar on all purchases
The annual fee is NOT waived in the first year. However, you can earn 40,000 rewards miles by spending $1000 in the first 3 months.
And to take this hack to the next level, you can qualify for both of these cards and get the reward twice! That is part of how I'm still flying for free with Southwest over 2 years later. Plus, if you have the Southwest card you get to check your baggage for free! I think we all know how expensive that can get.
If you want to get more information about the Southwest Rapid Rewards card, head on over through my referral link. Then we can both get a bonus!
9. Bring Your Own Stroller (or Rent One…Just NOT From Disney)
If you need to use a stroller during your Disney vacation, clearly the cheapest option is to bring your own stroller with you. That's free after all. However, for a multitude of reasons, it's not always practical or possible to bring your own stroller.
Not all strollers are created equal when it comes to using them at Disney. If you don't want the hassle of flying with your own stroller, the best thing to do is rent a stroller from Kingdom Strollers. They are the recommended stroller rental company of The Disney Journey.
NEVER rent a stroller directly from Disney. It will cost you a whole lot more, be a lot less convenient, and way less comfortable for your kids.
10. Plan a "Free" Day
There's more to Disney World than just the parks. In fact, we've taken entire trips to Disney and never set foot in a park. A day in Disney Springs window shopping, resort hopping, or swimming in the pool might be just what your wallet needs.
I have a list of 75 things to do outside of the Disney parks. Some of them are free while others are not. And frankly, there is even more you can do than what's on the list. So plan a rest day during your trip for a day that requires a little less spending.
11. Consider Driving
I am fully aware that this way to save money at Disney isn't going to be popular for everyone. Some people view driving long distances as a horrible option. However, when it could potentially save you a minimum of hundreds of dollars, it's something to be considered.
Even with the discount airlines, airfare for a family of 4 can take up a good chunk of your Disney vacation budget. Why not eliminate that expense by driving. Sure, you need to pay for gas, and potentially a hotel stop halfway, but it still costs far less than flying.
If you can find a phenomenal price to fly, by all means, take it! I would prefer to fly rather than drive. However, if you really are looking for any and all ways to save money at Disney World, this is an idea you shouldn't ignore.
12. Skip the Memory Maker Package-But Still Get Photos
I'm not going to lie: I adore the Memory Maker package. I am never in pictures because I'm always the one taking them. And the ride photos are my favorite. However, at $170, the Memory Maker isn't the cheapest thing in the world.
Did you know that you can ask the PhotoPass photographers to take pictures using your own camera? It's a great way to still get pictures of the whole family at famous Disney picture spots without paying for the package.
And don't forget, this is part of the equation of savings if one person in your group has an Annual Pass. Anyone linked to that person's My Disney Experience account will have their photos saved there.
Splitting the cost between a group is also possible for the same reason. So if you are going with multiple people or families, why not divide the cost between you and just buy 1 Memory Maker to share.
13. Use a Disney Travel Agent
What does this have to do with saving money at Disney you ask? The first answer is that Authorized Disney Vacation Planners provide their services for free. Since they are paid via commission directly from Disney you are never charged out of pocket.
But the main reason I added this to the list is the fact that Dsney travel agents are able to keep on top of all available discounts much better than most people. You could say they have the inside track. This helps you make sure you get the best discounts on your Disney trip.
If you want to know more I wrote a whole post on why you should work with a Disney travel agent.
Or, if you can fill out this form and get in touch with Siera Duiser from Destinations in Florida, an Authorized Disney Vacation Planner. She is the recommended Disney travel agent of The Disney Journey.
Final Thoughts on How to Save Money at Disney World
I hope that you found all of these strategies helpful. Like I said above, you can mix and match these to your heart's content to find the perfect combination that allows you to save as much as possible.
Even though saving money at Disney can be tricky and take a little extra work, in the end it's worth it. Make your motto, "never pay full price for a Disney vacation"!
If you like this post, Pin it for later!
Your Thoughts
Do you have a favorite strategy that I've listed? Did I forget to add one that you swear by? I'd love to hear all about it in the comments below.
Don't forget to follow The Disney Journey on Pinterest and Facebook to stay up to date with all the latest news and updates.